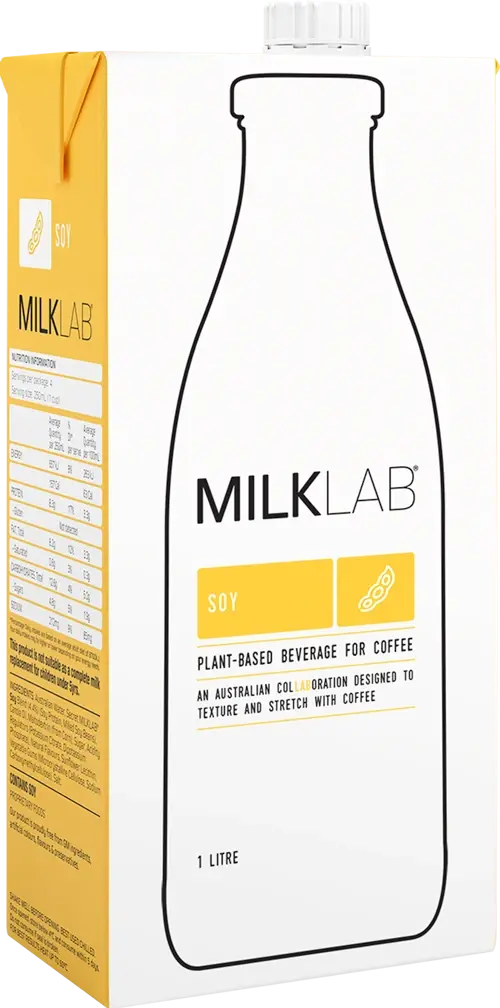 Milklab
Soy Milk
$4.00
MILKLAB Soy Crafted for coffee — high performance, mild flavour. MILKLAB Soy is premium soy milk made with, and made for, baristas. It offers incredible texturing, stretching and pouring capabilities. Our convenient twist top lid is designed for fast-paced foodservice environments and helps to optimise speed-of-service.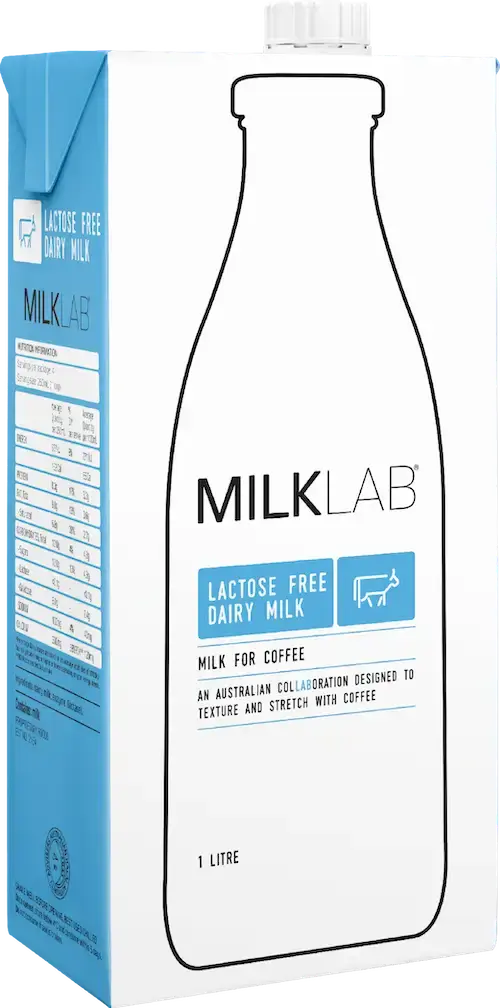 Milklab
Lactose Free...
$4.00
MILKLAB Lactose Free Dairy Milk Delicious taste of real milk, just without the lactose. MILKLAB Lactose Free is a high-performance barista dairy milk developed in colLABoration with Australian dairy farmers to complement espresso coffee.
Have you tried our coffee?